Afternoon Tea - Palava Style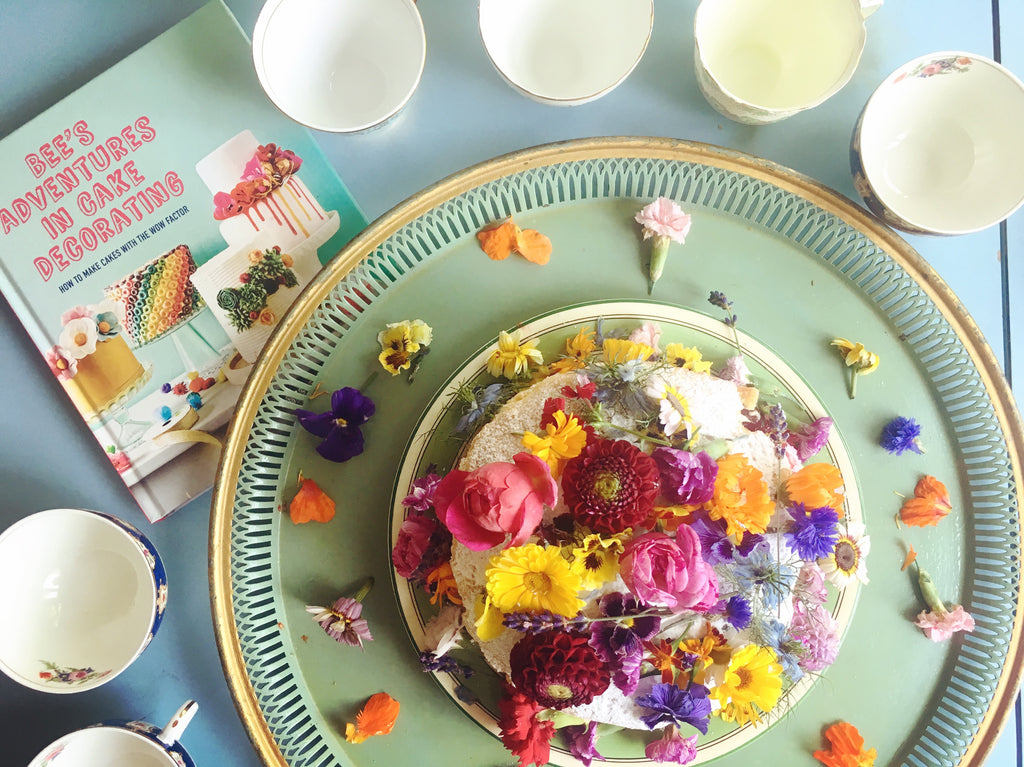 Who doesn't love afternoon tea? We had some special guests this week at the Palava head office and took it as an opportunity to get creative. As part of the floral theme we have been exploring, we baked a Victoria Sponge with a difference. In addition to a double cream and strawberry jam centre, we decorated the centre piece of our afternoon tea with edible flowers. 
Restaurants and cafes are using edible flowers more than ever in sweets, savoury dishes and cocktails. We got ours from Maddocks Farm - one of the most popular producers of organic edible flowers in the U.K. Cut flowers from florists and supermarkets are generally not suitable for eating due to the chemical sprays used to preserve them. Maddocks Farm is based in Devon - close to wild and rugged Dartmoor. As an eco-friendly farm, the production of the flowers includes solar powered electricity, use of natural spring water and environmentally friendly packaging. No chemicals are involved in the production of the flowers, making them perfect for adding to recipes or as decoration to your home baking. 

We were excited to incorporate organic flowers into our afternoon tea. As a company we value the ethics and quality of organic production greatly and are ourselves committed to using organic cotton for our dresses and skirts. This ensures a more ethical means of production and results in fabrics that are softer and kinder to the skin. 
Our cake recipe was from Bee's Adventures in Cake Decorating by Bees Bakery by Bee Berrie. A gorgeous book, filled with creative ideas that has certainly rejuvenated team Palava's baking creativity! We stuck with the basic, fool-proof vanilla sponge recipe that was as easy and delicious as promised. We are now looking forward to trying out the colourful and unusual recipes such as aubergine cake, beetroot and chocolate cake, orange veg cake and avocado icing.
We also decorated these tasty prawn and cheese slices - made especially by our boss Bryony from a favourite family recipe. To make these, simply mix freshly cooked prawns with cream cheese and dill - season with salt, pepper and lemon and serve on freshly sliced wholegrain bread. Add as many edible flowers as you dare! 
To wash down the cake, we enjoyed a pot of earl grey tea and a few glasses of Italian sparkling Rosato. It was certainly an afternoon tea to remember!
We continue to celebrate flowers and nature this week and the various ways we are inspired by them. Our pick of the week includes a selection of our floral skirts - a great alternative to our classic dresses. Enjoy!
---