Behind the Scenes: The Ethics of Palava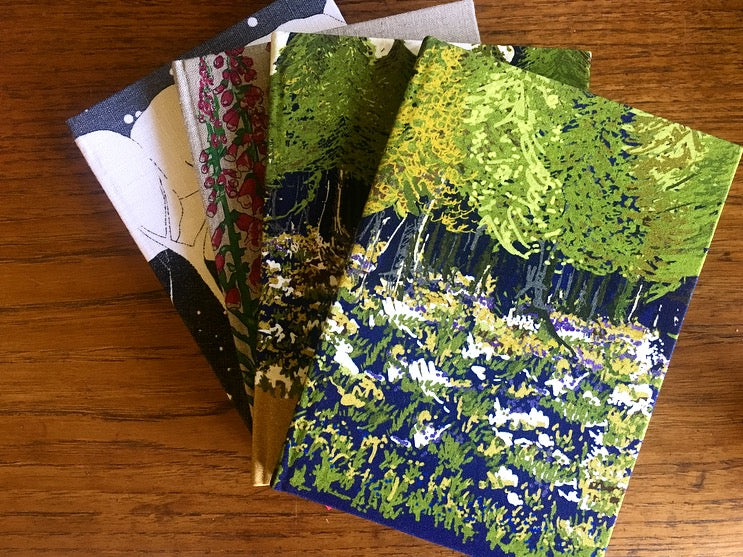 Happy New Year everyone! We hope 2018 has been treating you well. We had a wonderful festive season and our studio team enjoyed a well deserved ten days off over Christmas and the New Year. We were all back in the studio come January 2nd, full of enthusiasm for our upcoming spring/summer launch (now only a month away) and a head full of fresh ideas on how to some meaningful New Year's resolutions at Palava HQ. One of them is to talk more to our customers about the established working practices and environmental ethos behind Palava. So we thought we've give you the low-down about the things we're already proud to have achieved with our production - as well as the little things we do at the studio to be environmentally conscious.
Since the start of our company, we have been committed to an environmentally friendly approach with our dress production: including sourcing and producing environmentally friendly fabrics such as Organic Cotton, TENCEL® and the highest quality winter and summer weight linens. The newest addition to our Palava range, TENCEL®, is a fascinating fabric that is crafted from the botanical fibres of sustainably sourced trees and plants. These result in a fabric that is "more absorbent than cotton, softer than silk and cooler than linen". TENCEL®  has won awards for the merits of its ecological production. This video summarises the making process:
As of 2017, we moved our dress production back to the U.K from Turkey: a costly and time-consuming procedure which has enabled us to keep a better watch over how our dresses are made. This has also enabled a lower rate of transportation emissions. Now our dresses travel to our warehouse British roads, rather than plane or long-distance lorry.
We still print the fabrics themselves in Turkey as we have a longstanding relationship with an excellent textiles producer. They are responsible for the printing, fabric and colour quality of our Palava dresses and skirts. We sleep soundly in the knowledge are fabrics are environmentally and ethically produced – plus moving the main dress production back to England has helped drastically reduce our carbon footprint.  
You may have heard us talking about zero waste before. What exactly does it mean? Our aim is to use 100% of the fabric we produce. The environmental impact of this is twofold: we are able to reduce the amount of fabric we print, by utilising the fabric we already have, and we can avoid discarding fabric that's too small to make into dresses or skirts. We are always coming up with new ideas of how to transform our scrap cottons and linens! The latest project was our extremely popular notebooks collection  - crafted from spare sections of border and all-over prints that are usually intended for a Beatrice dress or Elspeth skirt. We also use scrap fabric to produce children's bags, our tote bags, children's and women's hair accessories, toys and cushions! Not to mention our annual fabric bundle sale where we give our customers the opportunity to get their hands on scrap fabric for sewing and craft projects.
We are proud to be part of the slow fashion movement. We design dresses that are made to last – we intend them to be investment pieces that are worth their money in quality. Despite an ever-increasing appetite for fast fashion, with a rise in trend-spotting brands that produce new clothing every few weeks, the fashion industry is also seeing an increase in a slow fashion, sustainability ethos. Whichever way the wind blows – we are committed to focusing on quality of design and fabrics above all else. We also believe it makes you feel good: wearing fabrics that are kinder to your skin, kinder to the environment, produced without slave labour and not destined to fall apart after once or twice in the wash.
Beyond dress production itself is the running of our behind-the-scenes studio. We are a small team – comprising of four permanent members of staff who responsible for our design, customer service, marketing and production management. Within a small team, in a small business, you might ask what impact our studio practices will have on a wider scale – but we firmly believe that even the tiniest of changes help the world around us. In the studio we already focus making these conscious daily efforts. But we're always looking for ways to improve!
We use low energy lightbulbs and make the best use of natural light in the Palava studio to minimize electricity. We also ensure all computers and devices are unplugged, switched off and tidied away at the end of a working day. We decorate the studio with as many plants as possible, adding a little green touch to our working space that is also contributing to a balanced eco-system. 
Wherever possible, we buy fruit and vegetables from the local fruit stall to reduce the amount of plastic and recyclable packaging that is so common in supermarket purchases. We also try to purchase locally sourced products and buy Fair Trade fruit and organic milk where possible – where the use of environmentally damaging pesticides is reduced and ethical production has been considered. We're also in the process of developing our own Palava kitchen garden on our studio balcony! By the end of the summer we hope to have an array of tomatoes, herbs and flowers that will be a tasty addition to our team lunches.
We recycle whenever we can: milk cartons, cans, tins, cardboard – you name it! We also try to source second hand furniture for the office as much as possible and repurpose them using our scrap fabrics - like these wonderful Snowstorm print chairs. 
We are lucky to work in a studio filled with beautiful tote bags! We have a working policy that these must be used for all office related shopping – be it for food, runs to the post office or buying any kind of office supplies. This helps us avoid the use of excess plastic bags.
Nearly all office communications and planning takes place virtually – meaning no need for printing and wasting paper! When we do need to print, we re-use the material where possible as scrap paper.
Whilst this isn't possible for the entire team - I'm lucky enough to live within a thirty minute walk of the studio. I recently decided to walk to work and back every day, come rain or shine. Although a fifteen minute bus journey or a ten minute drive is often tempting, walking is better for the environment and better for me! Bryony also cycles to meetings as much as possible. 
We hope this has been an interesting introduction to our ethical and environmental concerns - and we'd like to hear what yours are! Have you started the new year with any environmental resolutions? We're also always looking for suggestions for ways in which we can improve. So if you can think of any - do let us know! Email hello@palava.co. 
Once again, a very happy new year to you all.
---